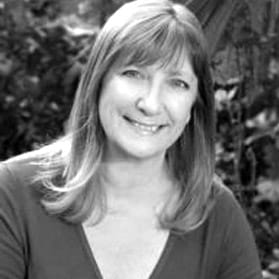 Stacy Malkan is co-founder and managing editor of U.S. Right to Know, a nonprofit investigative research group focused on promoting transparency for public health. She reports on pesticide industry disinformation campaigns, environmental health science and market developments for safer products.  Stacy is author of the award-winning book, Not Just a Pretty Face: The Ugly Side of the Beauty Industry (New Society, 2007), and co-founder of the Campaign for Safe Cosmetics, a coalition of health groups that exposed hazardous chemicals in nail polish, baby products, make-up and hair products and pressured companies to reformulate to safer products. Her work has been published in Time magazine, New York Times, Washington Post, Nature Biotechnology and many other outlets. She has appeared in Teen Vogue, Good Morning America, Wall Street Journal, San Jose Mercury News, San Francisco Chronicle, Democracy Now! and documentary films including The Human Experiment produced by Sean Penn, Pink Skies, Stink Movie, Toxic Beauty and Not so Pretty now airing on HBO Max. Stacy is the former communications director for Health Care Without Harm, an international coalition of health groups working to transform health care so it is no longer a source of environmental harm. Prior to that role, she worked for a decade as a journalist, editor and newspaper publisher in Colorado. She lives in the California Bay Area with her son.
Contact Stacy: stacy@usrtk.org
Follow Stacy on Twitter: @StacyMalkan
Select articles by Stacy Malkan: 
Read my ongoing series of articles tracking Bill Gates and the Gates Foundation's agricultural development efforts and political influence over global food systems.
See my series on pesticide industry disinformation and product-defense campaigns: Tracking the pesticide industry propaganda network
More of my reporting can be found here: